Brighten Up Your Home With the Perfect Coat of Paint.
Most of us spend a fair amount of time at home, especially in the last year or so, given the whole pandemic thing. So it's more important than ever to ensure your space is comfortable and tailored to your tastes. Plus, you don't have any excuses now not to paint the house since none of us are supposed to be going outside much these days. If you need ideas for the perfect shade for each room of your home, check out this helpful guide!
Kitchen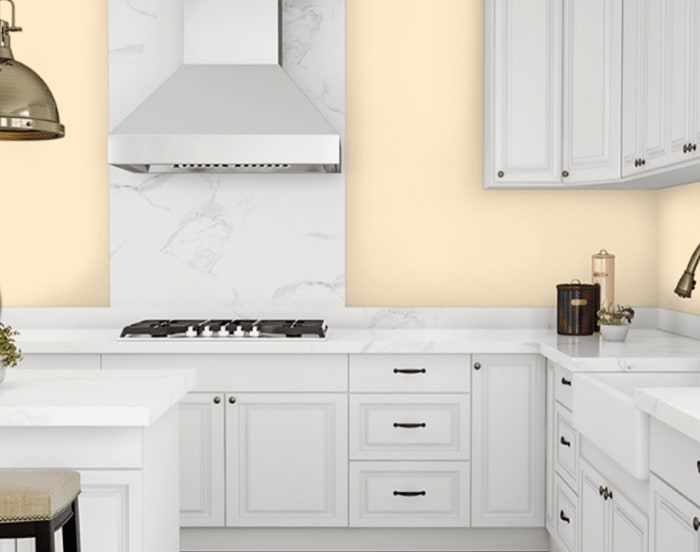 Credit: Home Depot / BEHR Frittata #M290-2
Gray paint has gotten a lot of flack over the years for being dowdy and depressing, but in reality, gray can be a gorgeous color to paint any room of the house—especially your kitchen. A lighter shade can brighten up your kitchen and serve as an excellent base that contrasts nicely against your appliances.
Many folks opt for yellow in their kitchen spaces, particularly if they're smaller, as they can make a tiny spot feel bigger and more vibrant. Just don't go too bright, or you'll curse yourself each morning pre-coffee. Some folks like green kitchens because it feels serene and organic. If you shop at Whole Foods a lot, that's probably right up your alley.
Master Bedroom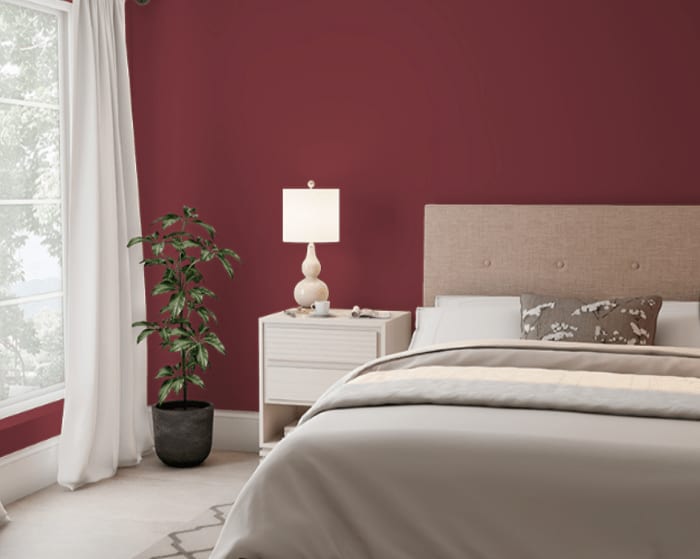 Credit: Home Depot / BEHR Dark Crimson #M140-7
Unless your spouse makes you sleep on the couch after a nasty fight, odds are you're going to wake up most days in the master bedroom of your Mill Valley home. It's the room you'll spend a significant amount of time in, so it's crucial to get the color right! Yoga and pilates people will like ethereal colors like cream, lilac, or icy blue.
These shades add a dreamy quality to your bedroom. Bright red is a bold, eye-popping color that can instantly turn an old room into a mod, chic space. Similarly, black or deep navy blue can make your room more sophisticated, which is especially good for those who have office space in their bedroom.
Bathroom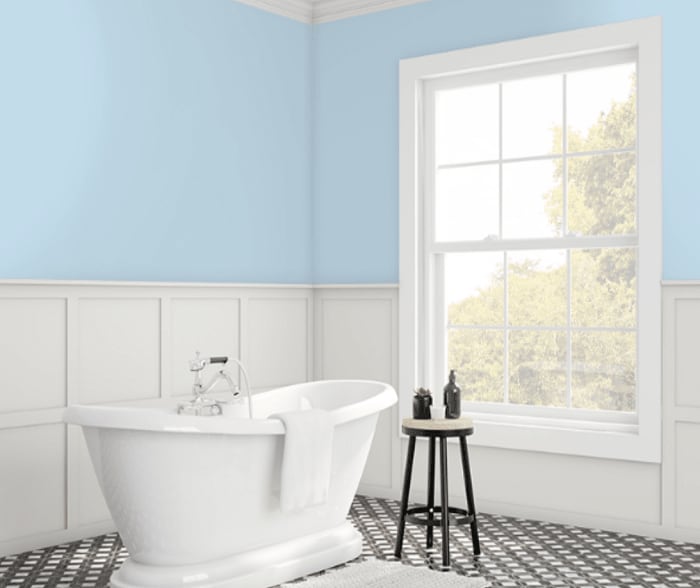 Credit: Home Depot / BEHR Morning Breeze #560A-2
Let's be honest, nautical-themed bathrooms are overrated, but they're a popular trend that has endured for years for a reason! Bathroom equals water equals nautical, and Mill Valley is close to the beach. So paint your walls powder-blue and add some dead starfish to the walls, and boom! You'll bathroom that will make you say, "Ahoy, matey!"
If you'd like something more highbrow, try a tan shade to evoke a timeless and classy vibe. Lavender paint can make your bathroom feel luxurious, as if you're in a spa. Pink bathrooms are so 1950s, but they can still be cute. Go for a peach color instead, and it won't look as old-fashioned.
Living Room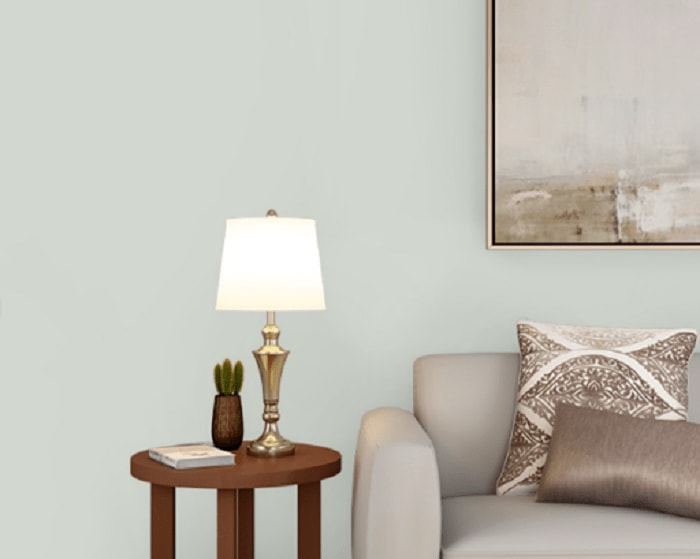 Credit: Home Depot / BEHR Brook Green #N410-2
Mint green is a gorgeous color for a Mill Valley living room. Beachside homes will feel airy, bright, and tropical with a thick layer of mint green splashed on the walls. Most people recoil from the word beige because it's just...so...beige, but in reality, it can be a nice, neutral color to create a cozy, inviting space to entertain your guests.
If you spend copious amounts of time binge-watching Netflix, then you might want to opt for a darker shade like burnt orange or dark brown to make your living room feel more like a cinema.


If you're seeking Mill Valley real estate for sale or open houses in Mill Valley, make things easier on yourself by
contacting
Beth Brody today. Her expertise and dedication speaks for itself. She's a talented and ambitious Mill Valley real estate agent who truly values helping her clients find their dream home.